Ok Ray, here is the instructions. Click <NEXT> to move thru the steps. Keep this browser open as you walk thru the steps in your Microslop Word session. They assume that your HTML document is already on your desktop. If not, get if from your website (or wherever), just make sure you save it locally to desktop with a easy to remember name (shortcut to <save> : CTRL-S in Netscape) :

---
Word document 1, called <temp4.doc> (destination into which you want
the HTML doc inserted) : NEXT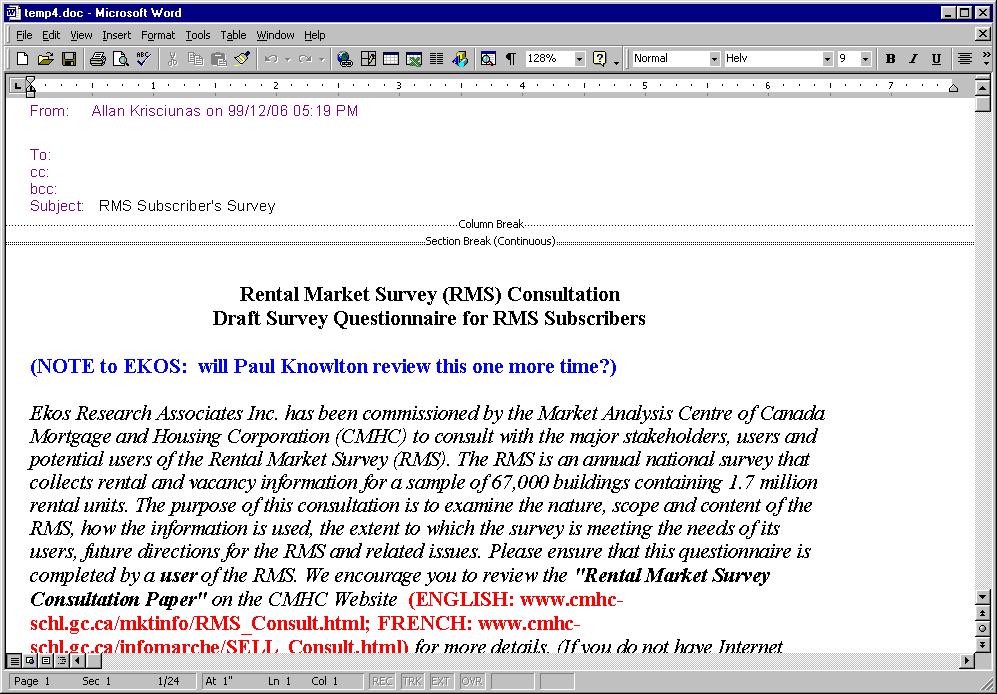 ---
HTML Document called <rms_consult.html> (ie: "source") that I want
to add to above Word doc : NEXT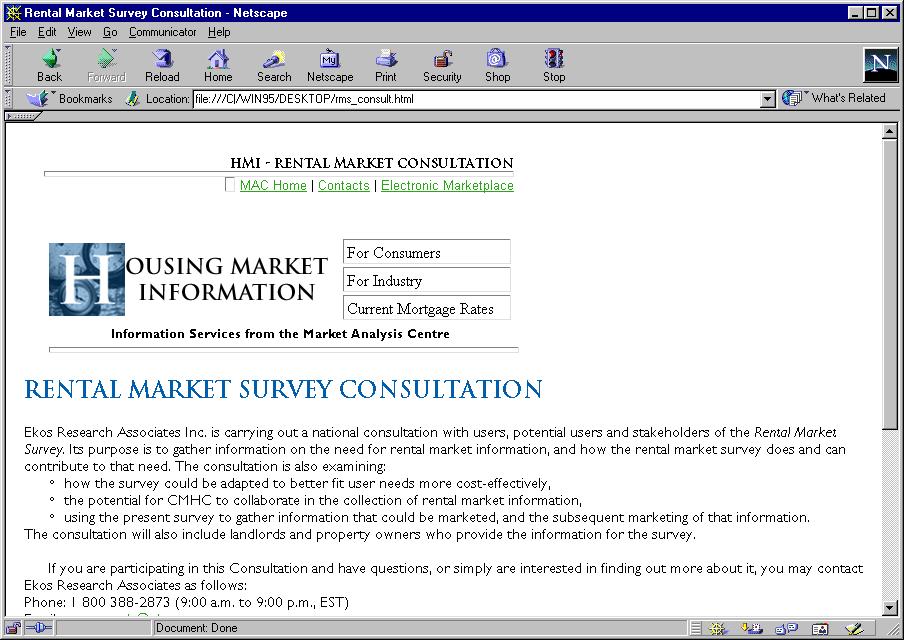 ---
Click <File-Open> icon upper left corner in Word : NEXT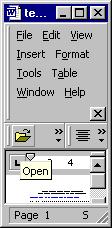 ---
And click drop down box on <Files of type>, choose "Web Pages (*.htm; *.html),
thus : NEXT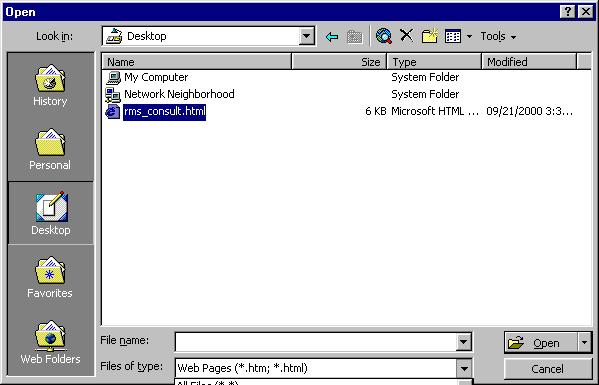 ---
Click the HTML doc you want (in this example : rms_consult.html),
press <Open>. You will then open the actual HTML into Word -- it
becomes a 2nd Word document : NEXT

---
Now do copy-n-paste (shortcut : CTRL-A to select all including
image, CTRL-C to copy) : NEXT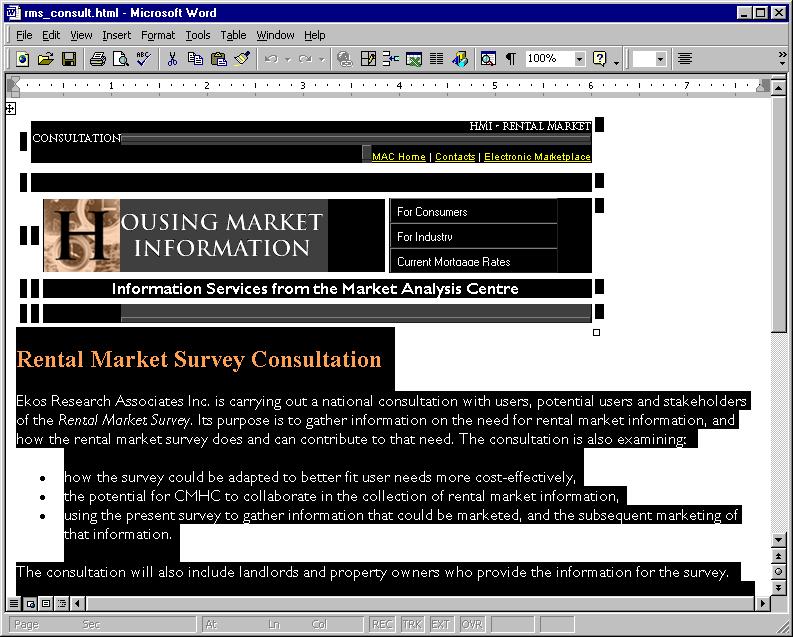 ---
Now go back to Document 1 (1st image above, toggle to it by Window
in Word's menu bar ), put cursor in Doc 1 where you want the HTML to
be, then paste (shortcut : CTRL-V) and, voila : NEXT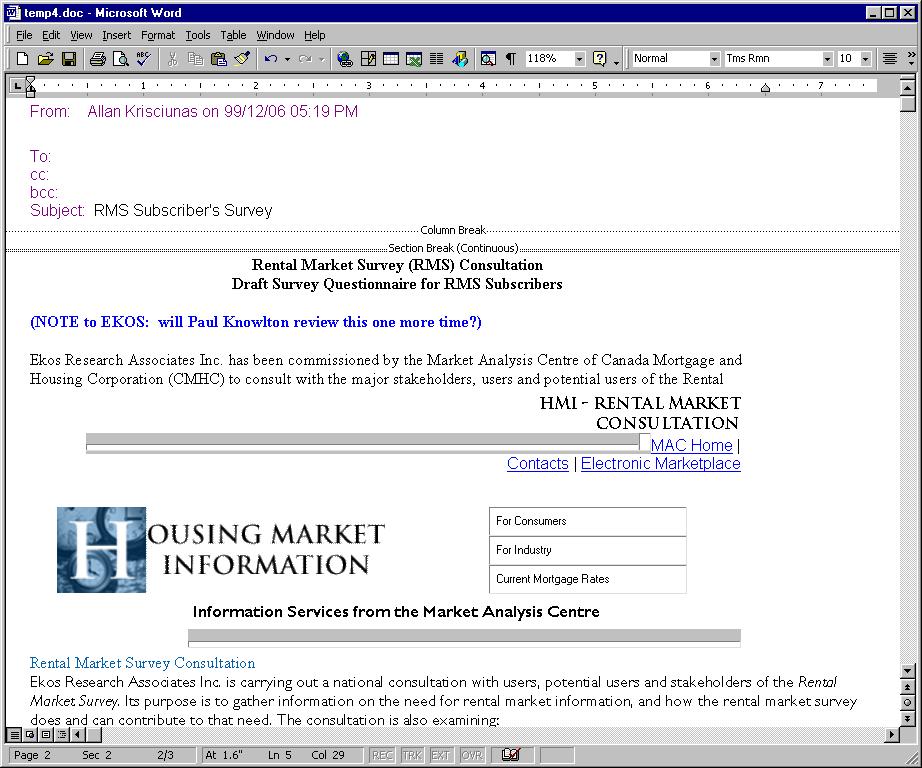 Save temp4.doc -- it now has the original Word document plus the HTML.
Too cool, too cool.
-Big Bro.